TREND ALERT
Animal Prints: Refresh Your Wild Side
Nothing makes a statement quite like animal print does.
This season's animal prints play on tonal colours, modern details and flattering silhouettes. From animal print shirts with sheer sleeves to timeless leopard print dresses, here's how to keep it fierce and on-trend.


It's all about layering
This is your secret to wearing fun and flirty pieces when it's still cold out. Whether it's a skirt, midi dress or top, layering animal prints with neutral colours is a great way to keep the focus on the print. Prints with warmer undertones are best matched with creams and browns and those with colder undertones look great paired with blacks and greys.



All eyes on me
Is it time to step out of the comfort zone and make a statement? If so, a bold animal print style is an instant and effortless way to do it. Wearing an animal print dress or jumpsuit is the perfect approach to switching up your look. If you're looking for a glam night out look, an animal print dress paired with heeled boots and a leather jacket will have you turning heads wherever you go. Simply swap your heels for classic white trainers and a boyfriend coat for a casual everyday ready outfit…minus the effort.
A jumpsuit is a great way to make it look like you've spent hours getting ready when all it's taken is a pair of black heels, your favourite earrings and a jacket thrown over your shoulders as you're running out the door!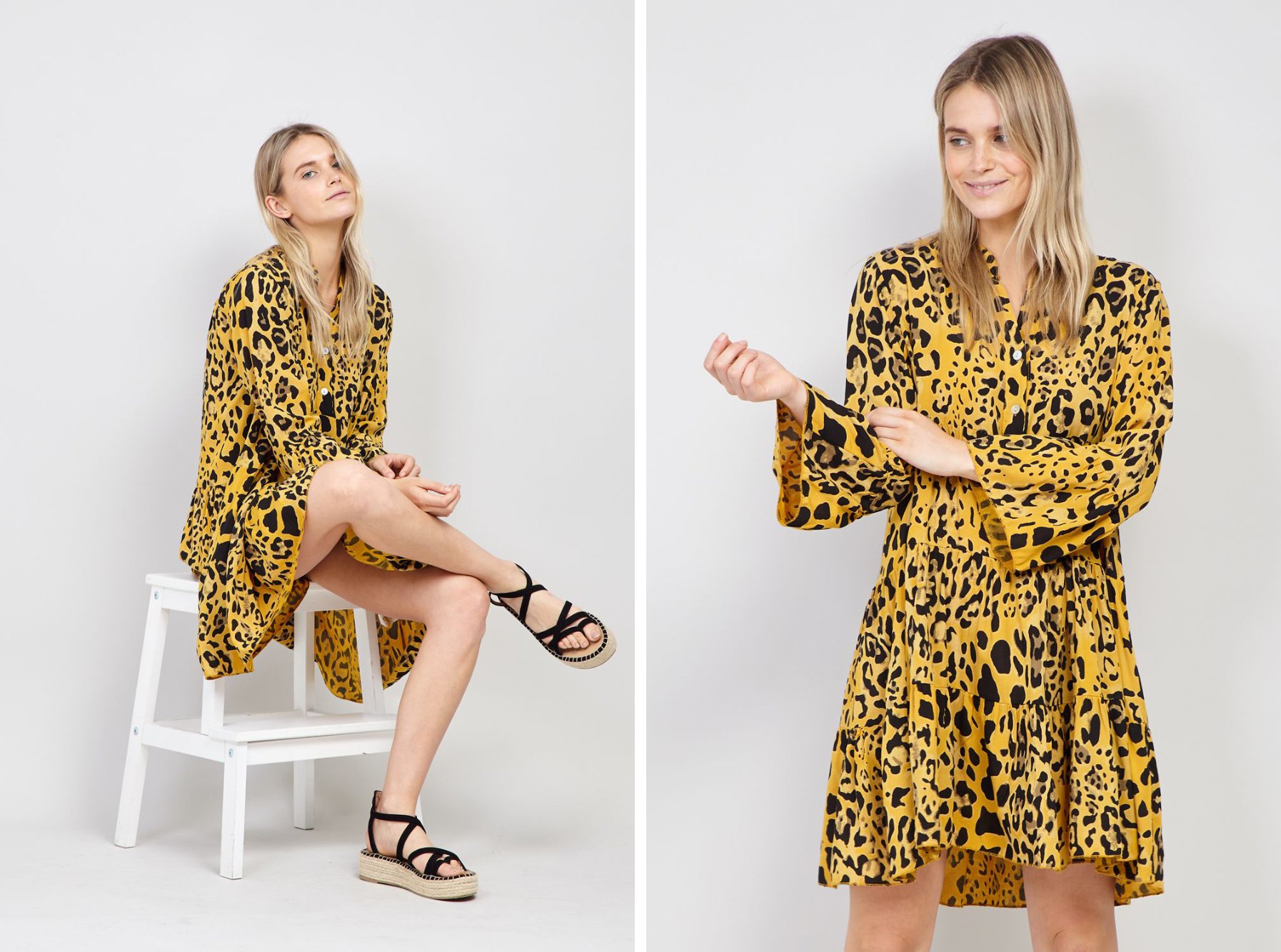 Play with print
Don't forget that you're meant to have fun, be adventurous and go wild! Adding new prints into your wardrobe gives you room to play with colours and textures, whether the animal print is a small part of your outfit or the whole outfit itself. Experiment and find your stripes or spots!