Putting your best self forward
Your style choice can determine whether you nail the first impression your employer makes of you. The right outfit will reflect who you are as a person.
Remember to choose clothes you're comfortable in; if you prefer to wear dresses over trousers wear a dress because that's a reflection of your style and you'll feel more comfortable and relaxed while you're being interviewed.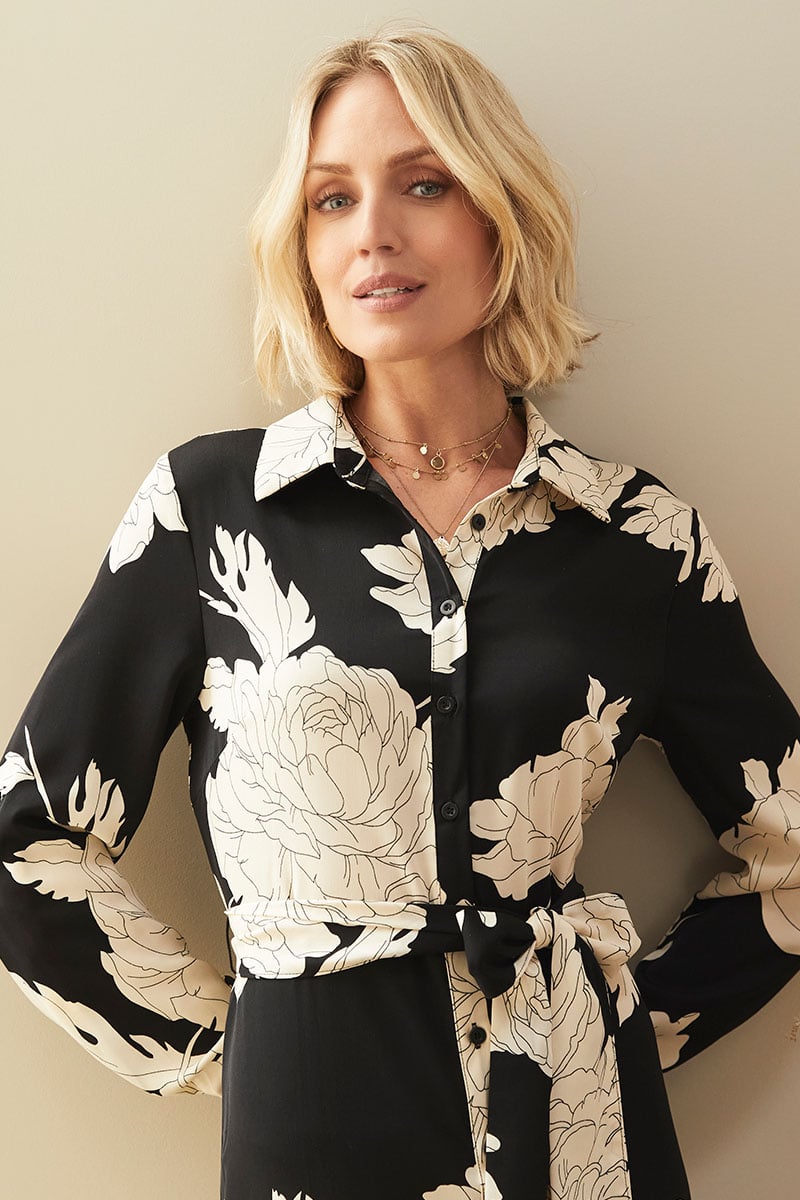 What to wear to a video interview
Your employers will take as much notice of your appearance online as they would of you in person. Make the effort to dress exactly as you would if you were meeting at the workplace. Remember that some tight repetitive prints (like thin stripes with narrow spacing or small checks) can come across poorly on camera because they can look like they're moving - this is called the moiré effect and it can be a little distracting.
Dressing smart also makes you feel sharper. This can be helpful, as it can be challenging to get into a professional mindset when you are still sitting in your living room.
Remember to light the room properly so you can be seen clearly, and take care to appear as groomed as possible, with neat hair and modest accessories.
Finally, don't only dress your top half. You may need to get out of your seat unexpectedly and it's not a great look to reveal you've teamed your smart shirt and blazer with your stripy pyjama bottoms!
What to wear to a retail interview
Retail environments can be tricky for style choices. Take time to research the company brand and try to reflect their style ethos to show you understand it.
Some retail brands will want to see how aware you are of current trends, so use your outfit to show off what you know: if shirt dresses are the current go-to shape, or that the colour red is trending wear something that matches this to show you have your finger on the pulse.
What to wear to an interview for hospitality roles
Job interviews for positions in hospitality are often more relaxed, depending on the responsibility level. Many positions are casual, so you'll have some flexibility to wear something more comfortable like a nice top and trousers. Management positions will require more formality, but if in doubt you can send an email to the HR department to check what dress code is expected.
Be careful not to go overboard on statement clothing or accessories. Even if the role you're applying for something fun, like a bartender. Let your outfit show some personality, but choosing too many colours or bold patterns may give a message that you don't take things seriously.