Sun, Sea & Sand
The best thing about packing for a warm weather destination is that you'll want almost everything in your capsule wardrobe to be lightweight.
If you'll be spending most of your time sunbathing by the pool or at the seaside, then two or three swimsuits and a handful of relaxed fit cover-ups will be ample for daytime wear. Maxi dresses, loose kaftans or shirt dresses are all great options, keeping you cool and protecting from the strong sun. Look for styles in breathable fabrics such as viscose, linen or cotton.
By night, you can elevate your maxi dresses by swapping sandals for heels and adding an elegant clutch bag. Pack a couple of light and breathable blouse tops and team with a floaty midi skirt. But make sure to choose patterns and colours that all work together so you can easily mix and max different combinations from one evening to another.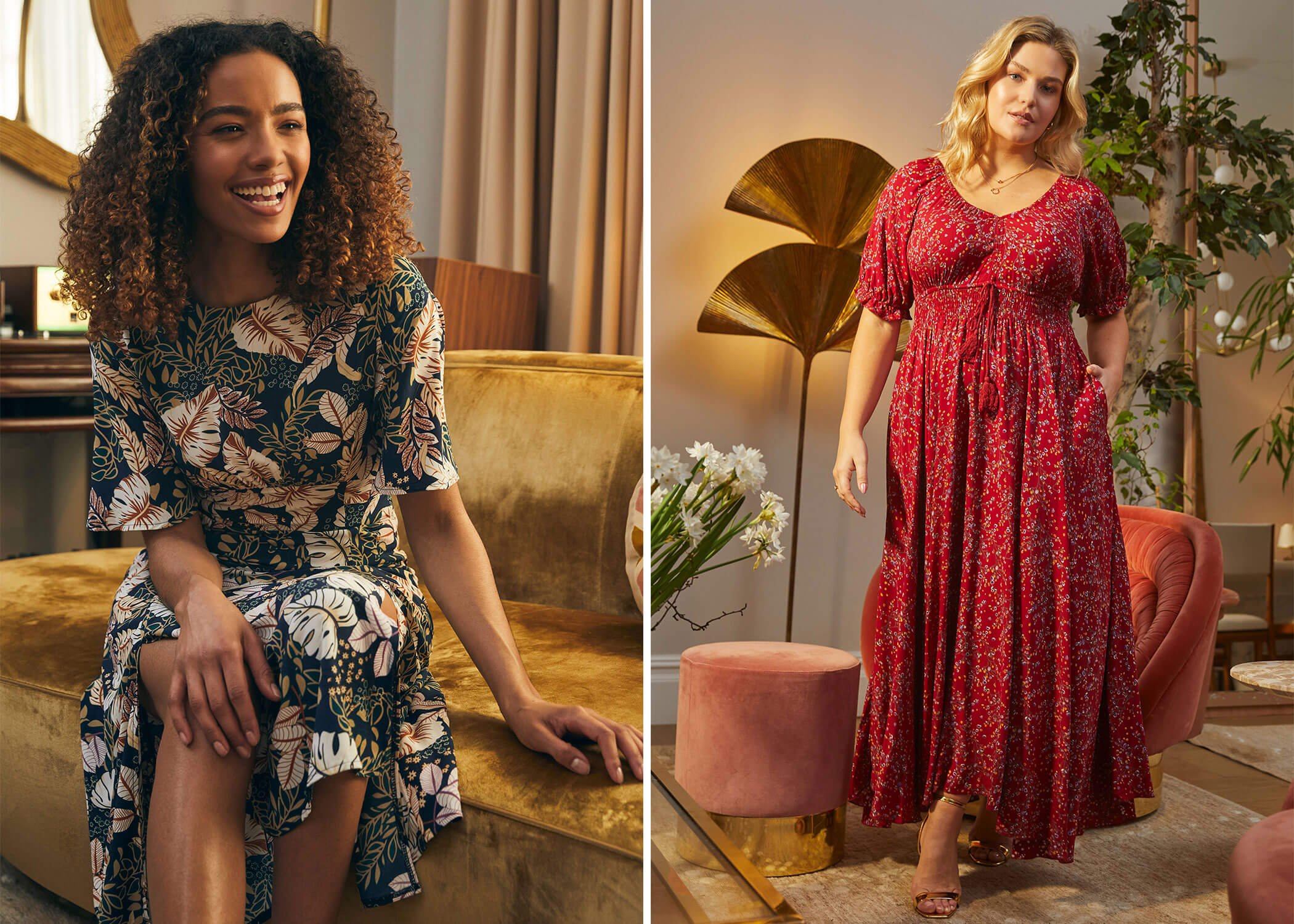 If you'll be sightseeing, think about adding a couple of t-shirts or loose shirts that can be tucked into shorts or cropped culottes. Bring a good pair of comfortable sandals and finish your look with statement sunglasses and a glamorous thick-brimmed sunhat.
Mountain Retreat
The higher the altitude the cooler the temperatures, even if the sun is shining! On a mountainous destination make sure you bring a capsule wardrobe to keep you warm.
Pack plenty of knits, pullovers and cardigans. High neck styles such as cowl and turtlenecks are good options to keep you protected from icy winds. Knitted dresses, which you can pair with some leggings or thick tights are great for evenings, looking stylish as well as being practical and comfortable. Finish your look with a statement necklace or metallic waist belt.
A heavy knit scarf, beany hat and gloves are all essential outerwear items, and choose a padded coat with both a high-rise collar and hood to keep you insulated if the temperatures get really cold. Bring a pair of waterproof boots for daytime wear, and a more elegant pair of knee-length boots for evenings out.
Despite cool high-altitude temperatures, the sun is strong up in the mountains. Don't forget to bring your sunglasses, and pack lighter colours that will reflect the sun's rays, rather than darker tones that tend to absorb them - that way you won't overheat in your warm clothes.