Floral Fantasy
Nothing captures summer more than a vibrant floral print, and when you combine it with a standout sundress, well, you've basically nailed it! Every capsule warm weather wardrobe should have a versatile summer dress, and a key style that would suit almost all body shapes would be the fit and flare maxi.
Long skirts act as the perfect full-length coverup, protecting you from the strong daytime sun, but also adding glamour to your look by night. Swap flat sandals for strappy heels and this dress will take you effortlessly from the beach to the hotel bar.
Curvier body shapes will be flattered with a ruched waist detail, adding texture to the waist area and creating a cinched-in hourglass shape. Meanwhile, soft cap sleeves protect your shoulders from sunrays and add a delicate, feminine finish to this floaty fit and flare silhouette.
Animal Magic
One of the best aspects to summer is its relaxed influence on fashion. Feminine and floaty daytime styles can be worn over the whole day with no need to change for evening plans. As days begin to feel longer, and dreamy afternoons drift into balmy summer evenings, a transitional lightweight occasion dress is just what every wardrobe needs.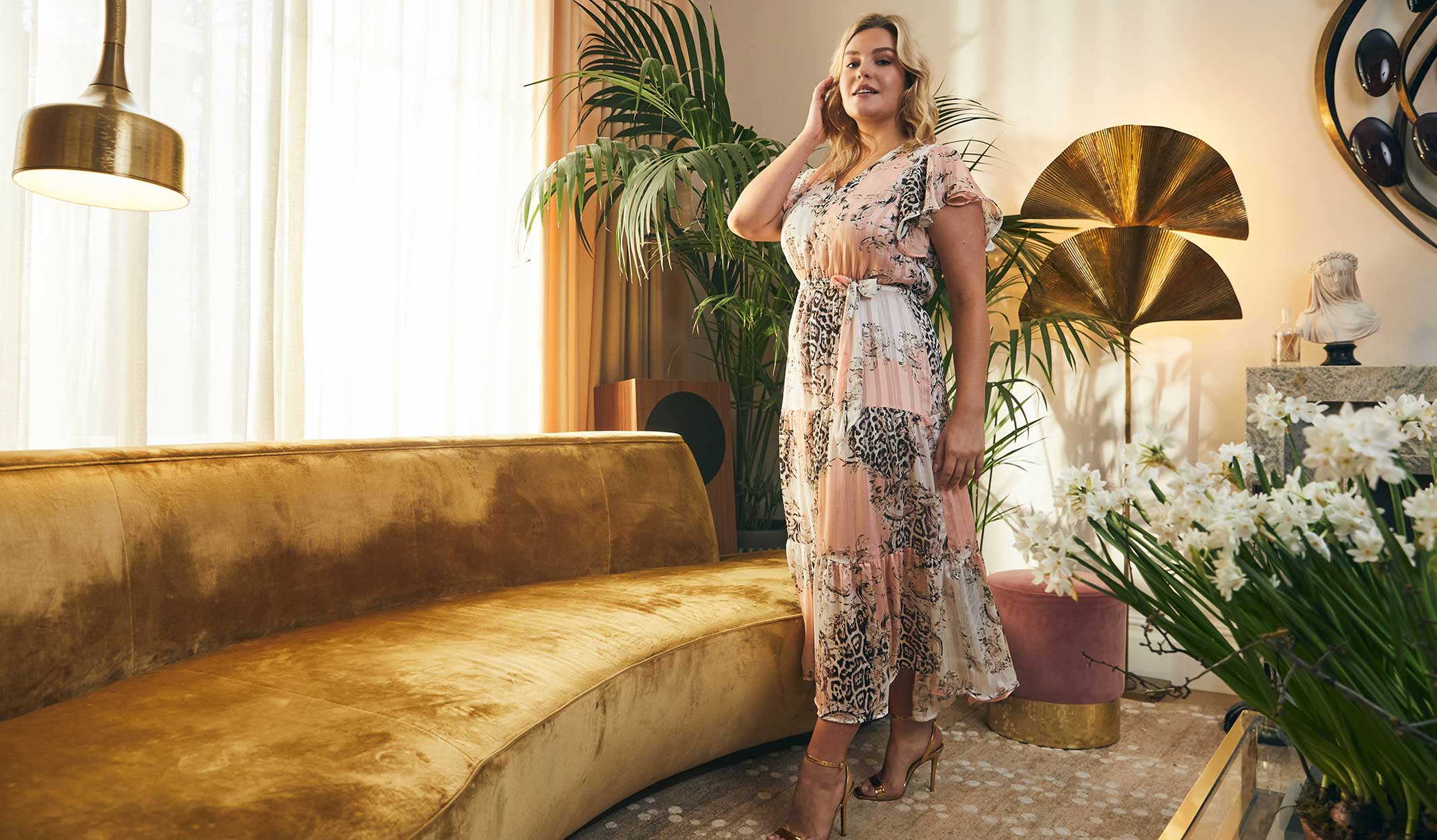 Animal prints can be a great option, not just to make a statement, but opting for neutral colours such velvety chocolate browns, stoney greys and stark monochrome hues, will flatter almost any skin tone.
If you want to go really bold, try layering your look with contrasting colours, or even accessorising with metallics, such as a statement gold necklace, silver strappy heels or a shiny chain-link waist belt.
Frilled Details
There's something about frills that really evoke summer vibes. Perhaps it's the floaty ripples of fabric making us think of gentle waves bobbing along the sea shore – we're in paradise already!
Look out for hemlines and sleeves with frilled trims, or try a blouse with flared flute sleeves. Three-quarter lengths have a graceful feel that's perfect for summer style, lighter in appearance than full-length sleeves, while still allowing enough fabric to accentuate a dramatic frilled style.
When going for more billowy, oversized tops and blouses, take care to really minimise your lower half, keeping a balance to your look. Neutral-toned skinny jeans or fitted trousers will pair perfectly, and elongate your silhouette with some block heels or wedges.
Laid Back Tie Dye
Elevate your off-duty style with a look that's set to be so on-trend this summer. Retro and eye-catching, tie-dye has made a huge comeback. Splashing crazy colour combinations into our closets, this print can't help but uplift you, as it did in the psychedelic 60s and 70s, and later with a neon explosion in the 90s.
Modern tie-dye styles do have more sophistication. Look out for sleeker, more geometric patterns that add a vibrancy to an outfit, rather than making a whimsical statement. Softer colour blends such as tones of subtle, cool blues and earthy tones of rust and mustard yellow are more the feel of current tie-dye trends – time to leave the florescent shades boxed up in the attic!