Make colour work for you
Knowing which colours are trending is an easy way to take a fresh look at your closet. A quick look around and you'll probably find that you already own pieces in shades that are popular right now. In an instant, long forgotten items can become brand new and you didn't spend a penny.
If you do choose to buy something new, be brave. Injecting colour into our style has been proven to lift our mood. Wearing a bright shade that that you like can work wonders on your outlook over the day ahead. Experts are calling it "dopamine dressing", it's the perfect way to boost your mood when getting ready for the morning school run or commute to work.
Blues Bold Bright and Light
Blue can have a pretty big impact on your style depending on the shade you choose. The colour of the moment is cobalt blue; vibrant, rich and uplifting even when the weather leaves much to be desired. If you're going big with a bright colour like cobalt, choose a standout blue dress for an effortless instant outfit and pair with simple accessories like a neutral faux leather jacket and heeled boots that allow the colour to stand out.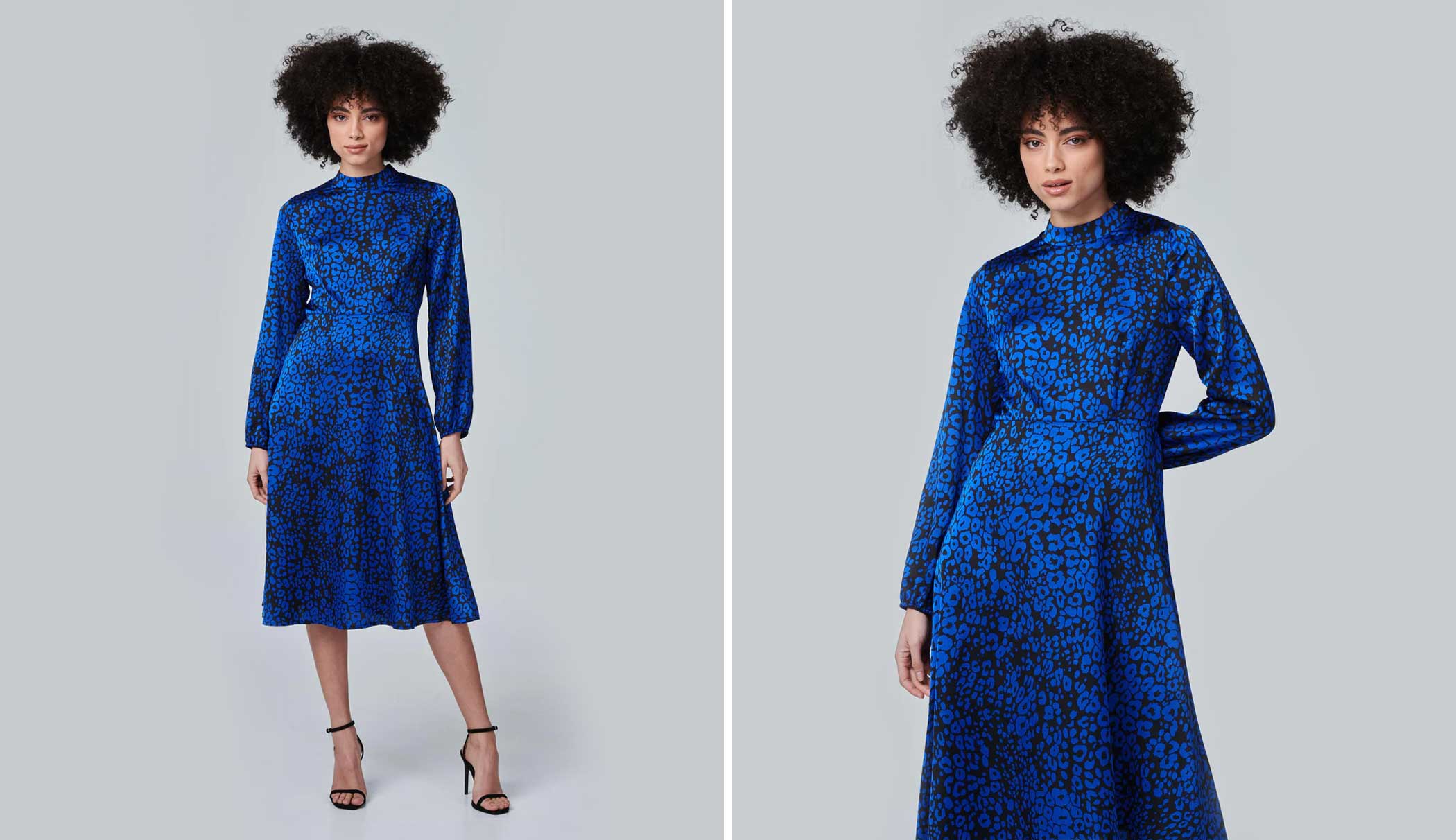 If going bold and bright isn't for you then light blues are a versatile colour choice too, they're the perfect base for a spring wardrobe that can transition into summer and autumn. In summer months, a ditsy floral print in a soft pastel blue can add a delicate feminine touch to your style. Meanwhile, in winter this stylish cool tone is a great alternative to white. An elegant knit pullover, a silky blouse or longline blazer would look the height of sophistication.