Whether you're going for brunch with the ladies or on a weekend getaway, frills are guaranteed to bring you that feminine and flirty feeling. This subtle statement will have you walking around with a spring in your step and here's how you can style it no matter the occasion.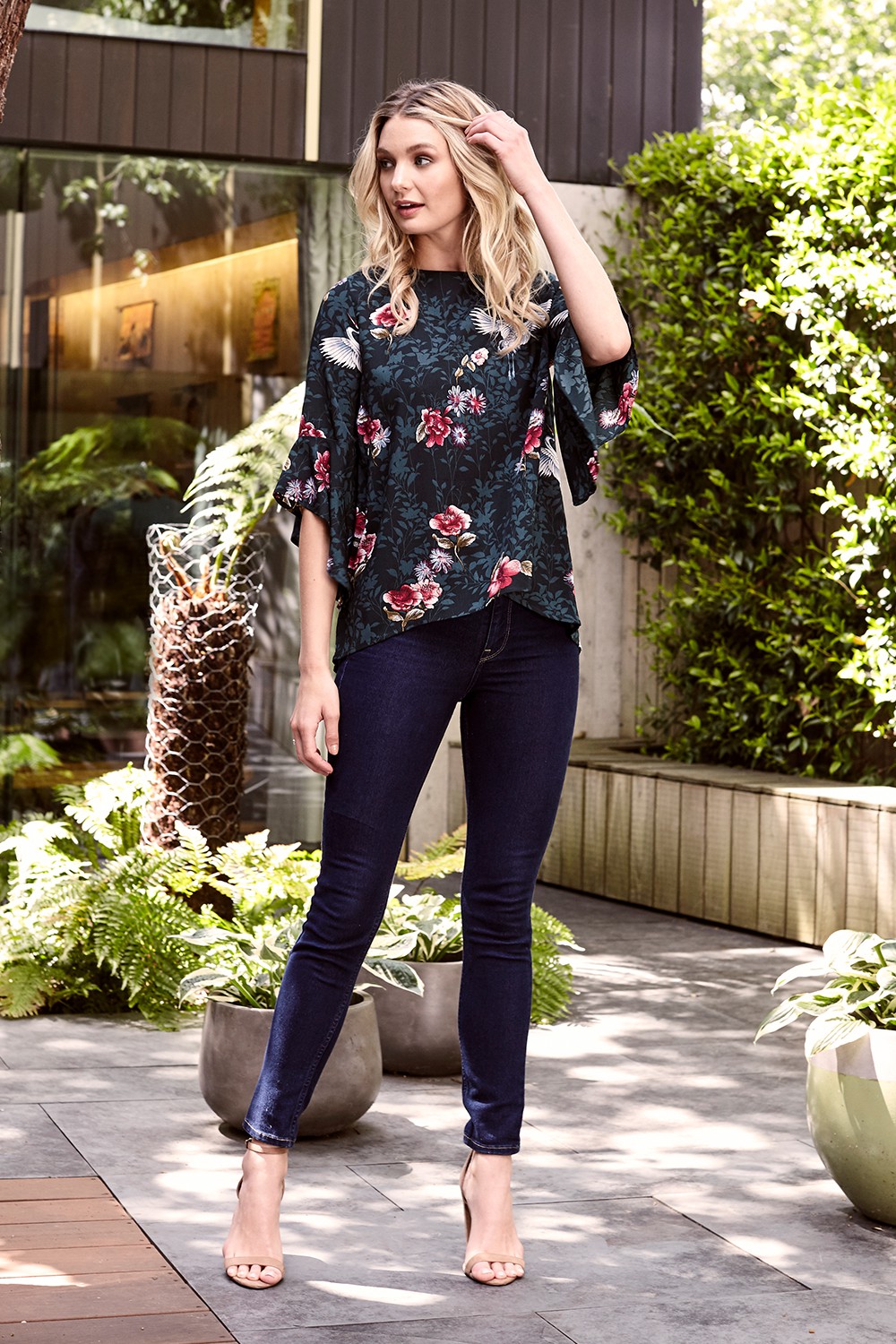 It's all about the frill
Finding the perfect frilled dress can be a challenge if you're after something a little more paired down. That's why it's all in the details; a smaller frill with a floral print is an easy to wear nod to the trend which is ideal for layering with more classic pieces. Styling a maxi dress with a cropped leather jacket is an easy way to highlight a delicate frilled neckline and a layered Pephem detail without feeling too much.
Do it for the frill
Here's one for the ladies who love making a statement wherever they go. There's nothing more flattering and comfortable than a midi dress with a bold print, a cinched waist and sleeves that are just the right length for right now. Gorgeous pieces like this are perfect for when you want a throw on and go style that looks like you made an effort.
Let the frills do the talking
Don't be afraid to keep it casual and cute. Layering is a great way to keep frills looking stylish yet un-fussy. Pairing a frill detailed top with simple skinny jeans or tailored trousers will streamline your silhouette and compliment the movement the frills add. Perfect when you're looking for fun and casual workwear that can carry the look from work to wine!