Holiday Capsule Closet
A successful holiday capsule wardrobe requires almost all garments to have multi purposes. For this reason, every suitcase should include a shirt dress. Pick a breathable fabric such as cotton or viscose and you'll be able to wear it for almost any activity, from a day out sightseeing to an evening alfresco meal and even as a cover up on the beach.
Loose-fitting, oversized shapes are super comfortable and flattering over a swimsuit. Paired with sandals, a beach bag and glamorous sunglasses, just pull it on and you'll be ready in minutes when it's time for lunch or a stroll along the seashore.
Elevate your shirt dress for the evening by swapping your sandals for heels and finish your look with a leather or metallic belt and a clutch bag. Layer with an on-trend faux leather or denim jacket if there's a chill in the air.
Look out for collarless styles that still have a tailored look but with a more casual feel. They'll also be cooler and more comfortable for warmer climates.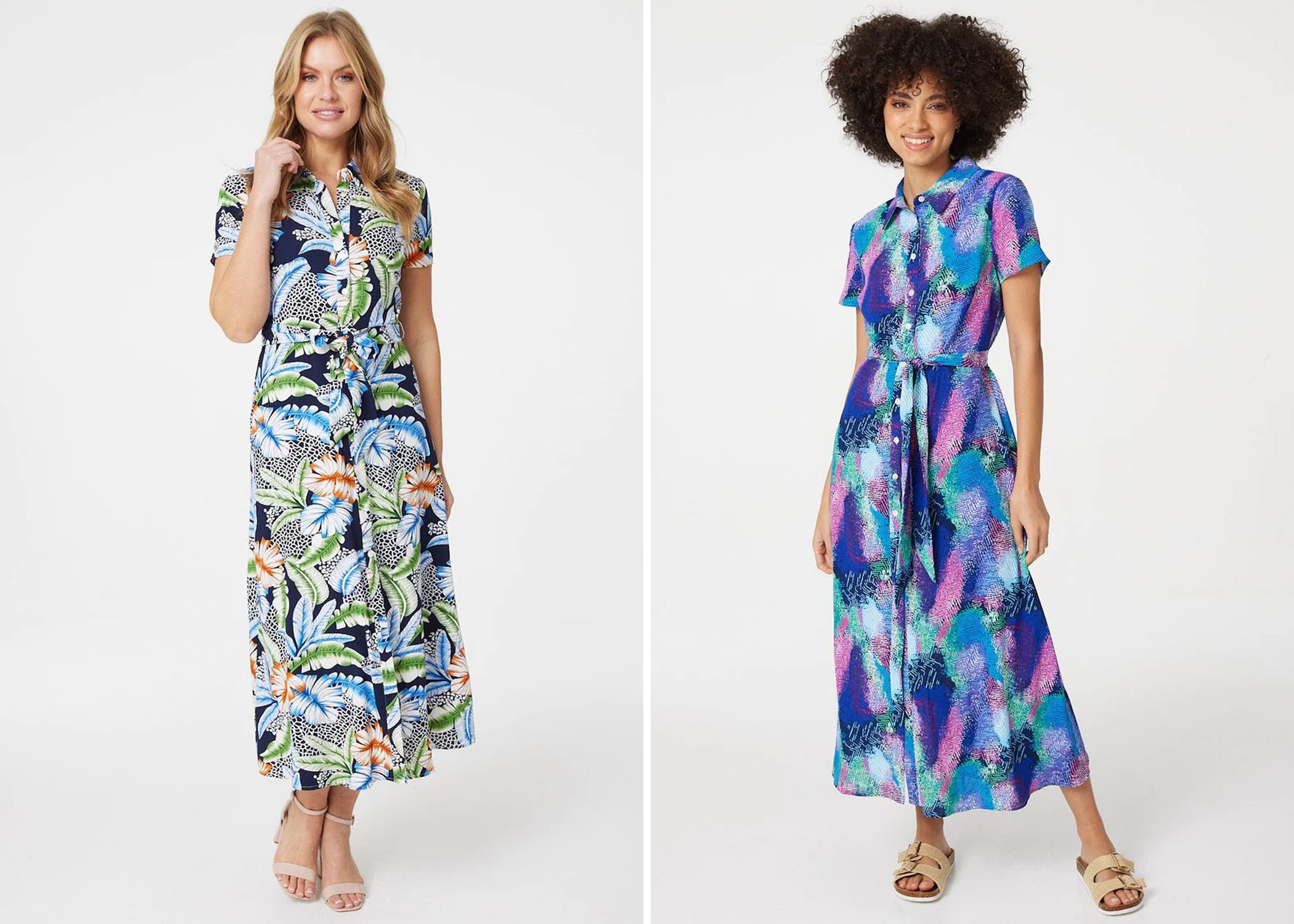 Girls Night Out
Look for styles that have details such as skirts with front splits which can look elegant and dressy for a night out. Pair with your most stylish heels and accessorise with glamorous statement jewellery.
Silky or sheer fabrics will be very fitting for an evening shirt dress look, many of which add a self-tie waist belt which can add an extra chicness to your style.
Evenings often require a warm outer layer, so depending on where you are heading out to, consider what would complement your shirt dress. Maybe a cropped lightweight blazer, faux leather jacket or a sleek longline cardigan cinched in at the waist with a chunky belt.
Likewise in colder seasons, opaque tights paired with ankle or knee-high boots will be practical for keeping warm, and look out for on-trend styles that'll finish your look to perfection.