Pretty patterns
Prints, patterns and colour block designs are a great way to incorporate a bold colour into your look. If you simply want to make a nod to the trend, try finding a print that includes orange, but has a main focus on other colours.
This could be seen in a busy floral print with flowerheads all clustered together, so the effect is little orange flecks rather than big bright bursts of colour. Likewise, a dreamy tie dye print could blend a few splashes of soft amber or saffron into its palette.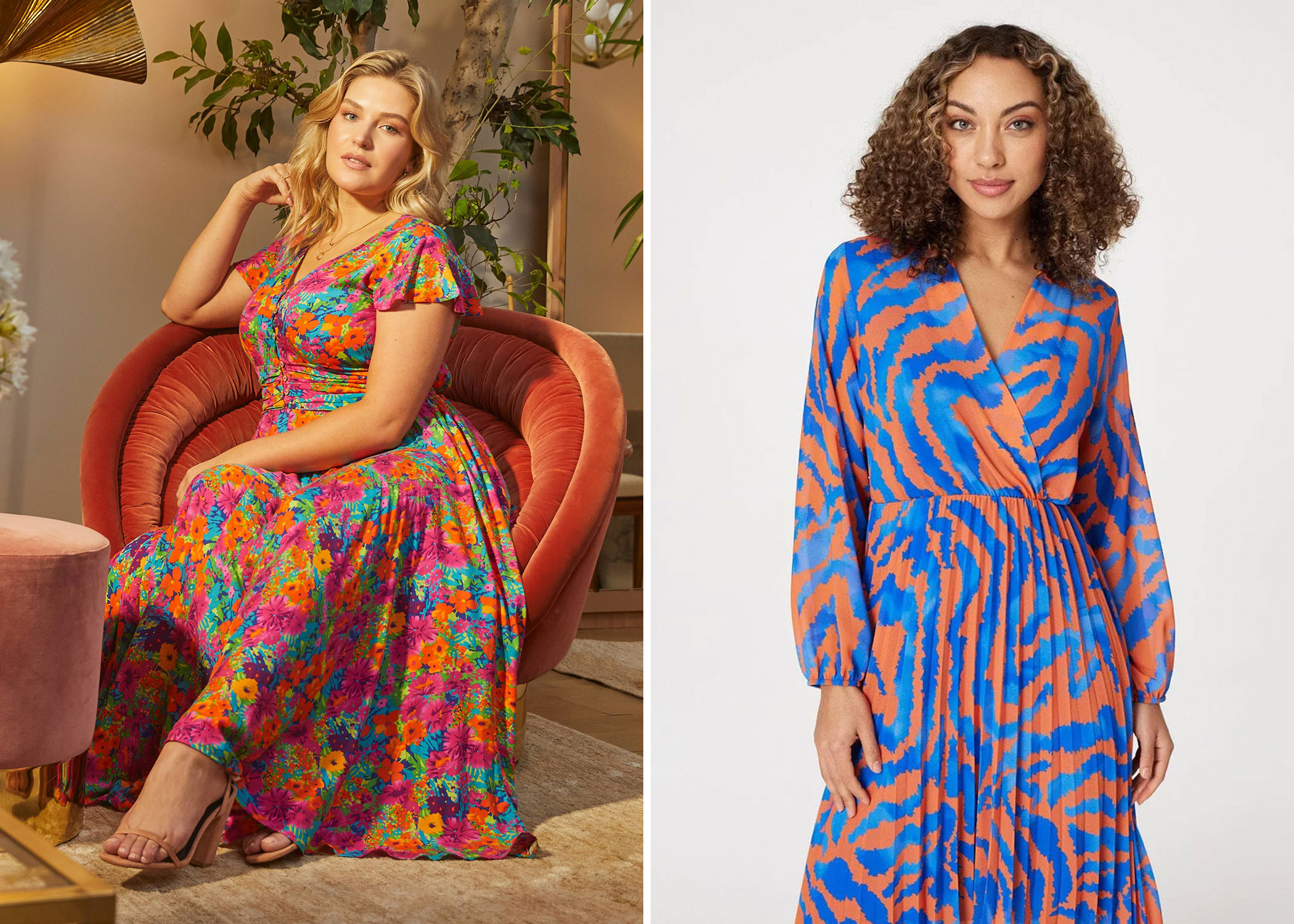 Prints can also go down a statement path, with orange featured as a key colour. A bold animal or abstract print using just a couple of colours will really allow the orange hue to pop out, making for a real showstopping style.
The background of a busy print is also a nice way of introducing orange to your look. Delicate flower buds on a fiery background will make heads turn, while a soft pastel orange, overlayed with a bright design of shapes in other colours will make a gentle nod to the orange trend.
Head to Toe
A vibrant colour like orange can be a bit daunting, so depending on how bold you want to go, it's worth considering the style of clothing you'd like to wear.
A maxi or midi dress which showcases a print with orange shades will make a statement, while a vibrant blouse or t-shirt paired with jeans and trainers will add a casual feel, balancing your look by breaking up the colour and adding a different texture.
Otherwise, why not go all out with a two-piece ensemble both featuring bright orange shades. A maxi skirt with a floral print can be paired with a plain orange top or cardigan to make the orange shades in the skirt's pattern really pop out.