Tie dye is back from the 70's...
It's bringing all the bold colours and bohemian vibes we didn't know Summer 2020 needed. Spotted on a few high-fashion runway shows (that's right, high-fashion), we're now seeing it everywhere, from active-wear to lounge-wear to all out statement co-ord sets. Some of us will be happy to see it back on trend again while others are still unsure on how such a "do-it-yourself" print can be styled in everyday life. Luckily, we've got you covered!
Making the print your statement piece means letting the colourful patterns do all the talking. With tie dye striped trousers like these, your best option is to wear block colour camisole or bandeau tops to keep it simple and stylish.
If you're looking to go all out, an oversized matching top will really emphasise the "flower power" movement tie dye stood for back in the 60s and 70s – all about the creative individuality and freedom of expression (and we're here for it).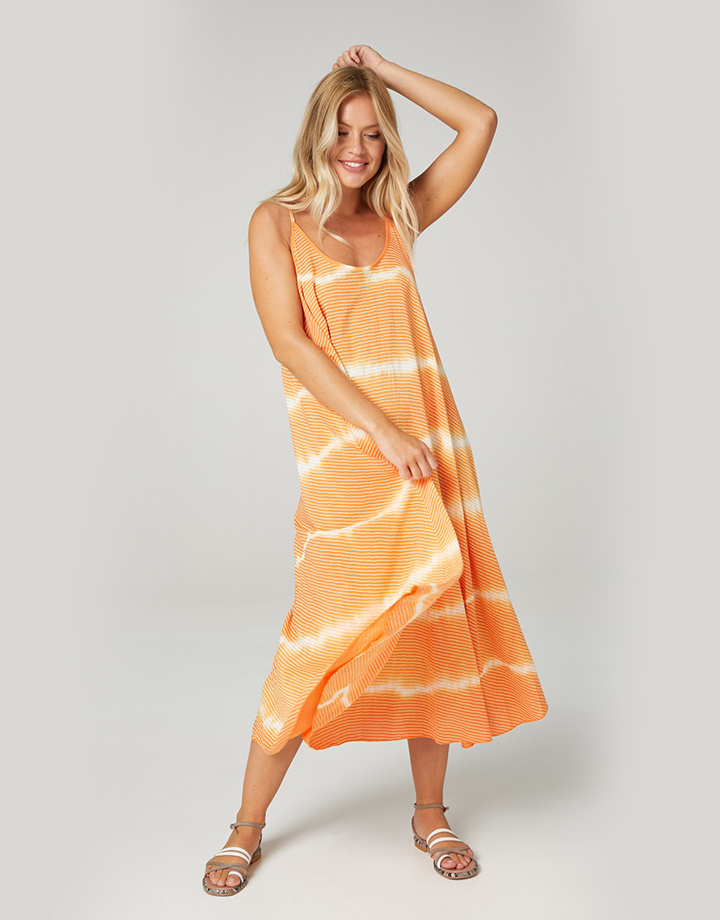 When it comes to casual wear, tie dye is an easy winner
The light fabrics combined with loose fits are perfect for the hotter weather and it's always nice to wear something both comfy and flattering when you're out and about. With the current state of the world, more "dressed up" lounge-wear is becoming a fashion favourite.
Tie dye allows you to inject a unique and vibrant vibe into your daily attire, plus the fun colours help with bringing out happy and positive emotions (something we could all use).
Think that tie dye is too much for you?
If bright colours aren't your cup of tea; opt for more versatile shades like black and white or 2-toned colours that are easy to style with your existing wardrobe. Key pieces like dresses and tees are the most straightforward and effortless pieces you can add to your collection – just add some sandals and your favourite jeans and you're all ready.